Tips to Ensure Longevity of Home Appliances
Since the first gas-powered and electric home appliance came into the market in the 1900s, the demand and usage of home appliances have only surged at an unparalleled pace. As technology advances and electricity becomes more accessible worldwide, people's dependency on home appliances for regular chores has also increased.
Home appliances have become quite affordable over the years but require frequent repair and maintenance. Statistics indicate that the revenue of appliance maintenance and repair in Washington will surge to approximately $47.32 million by 2024.
Clean Refrigerator Coils
Cleaning refrigerators or freezers is just as important as cleaning any other home appliance.
Check the coil if your refrigerator ever stops working on a hot summer day for no reason. Cleaning coils at least once every six months is a must.
Depending upon the make and model of your refrigerator, you may find refrigerator coils at the refrigerator's base or behind it. These coils contain refrigerant, which lowers the inside temperature to keep the refrigerator cool. Since the condenser coils aren't sealed, they're exposed to dust buildups. When the coils are dirty, the fridge needs higher energy to maintain a lower temperature. Increased energy usage in the cooling process overheats the refrigerator's compressor.
If you want to improve your refrigerator's operational efficiency, keep the coils clean. Unplug the refrigerator and pull it out from the wall, locate the coils and vacuum debris and dust. With the help of a coil condenser brush, brush away the dust from tight spots and corners.
When the coils cool down, you won't only notice an improvement in their efficiency. Still, you'll also be able tosave money on your electricity bills.
Prevent Overloading
Who doesn't like cramming their washing machine with a huge pile of clothes every time their laundry basket starts overflowing?
But if you do this, you're committing a huge mistake.
Overloading damages the belts, motors, and other moving parts.
Regardless of how busy you are, try not to overload your electrical appliances in hopes of saving your time or energy. If you overload your appliances today, you'll have to pay the price later in terms of high energy bills or repair costs.
Oven Calibration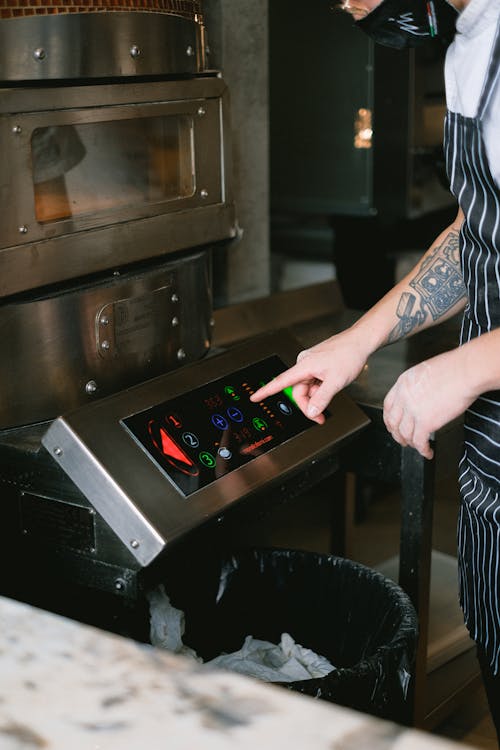 Have trouble baking goods? Not getting your desired results when roasting meals? Perhaps your oven's in dire need of calibration.
Baking requires an ideal balance of time and temperature. Ovens often don't display the right temperature, because of which, you don't get the expected results when trying out a new recipe.
To get consistent results with your recipes, ensure your oven's properly calibrated.
For this, you can place an oven thermometer inside it and set a specific temperature. Now, wait until the oven displays that it has reached the required temperature.
Now note the thermometer readings four times with an interval of 20 minutes (without opening the door). Find out the average of the thermometer readings and make sure it hasn't dropped more than 50°F.
If it shows a greater variation than 50°F, you need to call a professional for oven repair services.
Clean Your Window AC Unit
We all love switching on our ACs when there's a hot day but neglect cleaning them as much.
To keep your air conditioners working in good condition, you need to regularly clean them. Keeping the AC clean protects it from mildew and mold and improves its long-term value. A well-maintained and clean AC unit also consume considerably less energy than an unclean AC.
Whether you want to reduce your electricity bills, or looking for effective ways to prevent it from premature failure, consider cleaning your refrigerators more often. It will also help you ensure you're getting clean air inside. Mold buildups on the air conditioner can pose numerousrisksto your health.
According to the Department of Energy, everyone should thoroughly clean their window AC yearly, at least once. Besides the annual cleaning, you should also clean your AC filters once a month and replace them with new ones after three months' use.
Because of its anti-fungal properties, hydrogen peroxide is the best compound for eliminating mold. Bleach or other anti-fungal compounds used for cleaning purposes are highly corrosive. They may damage the internal components of your air conditioner. When preparing your cleaning solution, fill up your spray bottle with 3% hydrogen peroxide for best results.
First, take out the AC's front panel by following the instructions mentioned in the user manual. After removing the face panels and filters (typically located inside the face panel), clean it using your cleaning solution and a cloth piece. Now keep the face panel aside and let it dry. Meanwhile, you can clean other components.
How S&E Appliance Repairs Can Help
Serving their clients with all-round solution options for their appliance repair needs
S&E Appliance Repairs is a renownedappliance repair shop in the US specializing in turnkey repair services. They offer refrigerator repair services, garbage disposal repair, dishwasher repair, freezer repair, oven repair, and washer and dryer repair in Bethesda MD and other regions as well.
S&E Appliance Repairs is a team of professionals, engineers, electricians, and technicians, who work together to provide timely solutions to their clients for all their appliance repair concerns.
With their proficiency and experience in all domains of appliance repair and maintenance, they also help their clients understand the underlying problems causing disturbance and malfunctioning in their home appliance's performance. They have a licensed team of technicians who execute every project with meticulous attention to detail and safety during the project execution.
The company provides appliance repair services in several cities like Appliance repair in Springfield Virgnia and the District of Columbia. Feel free to contact their representatives for more information.